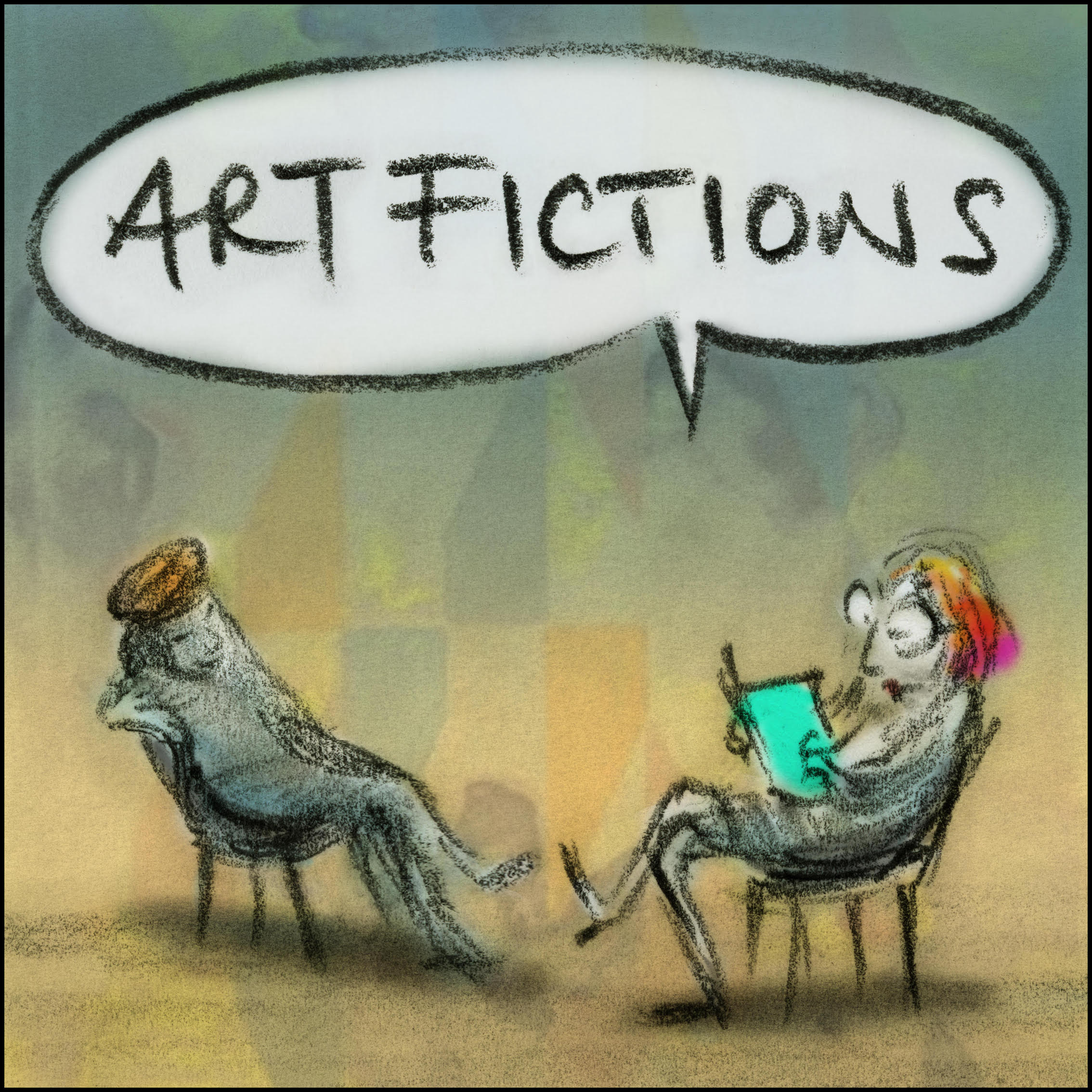 ART FICTIONS is fortnightly programme, created by artist Jillian Knipe. Each guest artist selects a piece of fiction, which we both explore, then use as a lens through which to view their artwork. We delve into the book's themes, context and characters, which opens up and steers a rich conversation about the artist's practice. The podcast bounces back and forth between art and text, all the while focussing on the ideas which govern both. It is a way of talking alongside art, rather than directly at it, getting close and personal with the origins of artistic ideas. Follow @artfictionspodcast Instagram for images of works and links, and see the podcast notes for all the references mentioned. Support via patreon.com/ARTFICTIONSPODCAST.
Episodes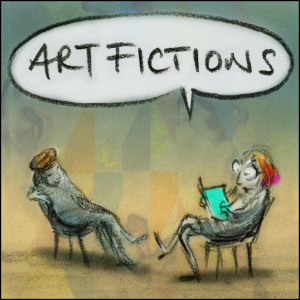 Thursday Mar 09, 2023
Thursday Mar 09, 2023
Guest artist FLORENCE PEAKE joins ELIZABETH FULLERTON to discuss her multi-faceted, performance-led art practice via 'Stone Butch Blues' 1993 by Leslie Feinberg. It tells the story of life as a butch lesbian in 1970s, working class America and is particularly unique due to the writer gaining full rights to the text, making it fully accessible online and for free.
Florence and Elizabeth talk about hysterical clay, collapsing paintings, mark-making without sight, rigid heteronormative conventions, the patriarchy's rule which brings a perpetual fear of violence, butch lesbians in the 70s, drag queens, sex workers and femmes, extractions of earthly matter and energy, the dance floor as a space for belonging and expression, splattering the audience with clay, tenderness and care, finding comfort in the face of shame, and encountering ourselves imaginatively in relationship to objective reality.
Please support this podcast via patreon.com/ARTFICTIONSPODCAST
FLORENCE PEAKE
florencepeake.com
insta florence_peake
Richard Saltoun Gallery
2023 16 April - 2 July 'Factual Actual Ensemble' at Southwark Park Galleries then touring to Fruitmarket Gallery and Towner Gallery
2023 11 Feb - 7 May 'Earth Spells: Witches of the Anthropocene' at RAM Museum, Exter with Caroline Achaintre, Emma Hart, Kris Lemsalu, Mercedes Mühleisen, Grace Ndiritu, Florence Peake, Kiki Smith, Lucy Stein
2023 18 Feb - 6 May 'Body Poetics' at Giant, Bournemouth with Penny Slinger, Helen Chadwick, Florence Peake, Louise Bourgeois, Judy Chicago, Charlotte Edey, Enam Gbewonyo, Rosie Gibbens, Guerrilla Girls, Evan Ifekoya, Ad Minoliti, Senga Nengudi, Niki De Saint Phalle, Carolee Schneemann, Tai Shani, Kiki Smith, Rae-Yen Song, Holly Stevenson curated by Marcelle Joseph and Bella Pelly-Fry
2021 Factual Actual at National Gallery
2021-22 Crude Care for British Art Show at Aberdeen Art Gallery then touring UK
2019 Apparition Apparition at Venice Biennale
2018 RITE: on this pliant body we slip our WOW! at De La Warr Pavillion
2015 Voicings for Block Universe at Modern Art Oxford, Somerset House
ARTISTS + PERFORMERS
Cameron Armitage
Carolee Schneeman 'Meat Joy'
Donald Judd
Emma Hart
Eve Stainton
Fabian Peake
Igor Sravinsky 'The Rite of Spring'
Gabi Agis
Grayson Duitu
Jo Moran
Jordan McKenzie
Kate Bush
Lee Bowie
Lindsey Kemp
Mercedes Grower
Michael Clarke 'I am a Curious Orange'
Rosemary Butcher
Siobhan Davis Studios
Tai Shani
The Fall
Yvonne Rainer
BOOKS
Juliet Jacques 'Variations' 2021
Carmen Maria Machado 'In the Dreamhouse' 2019
Octavia Butler