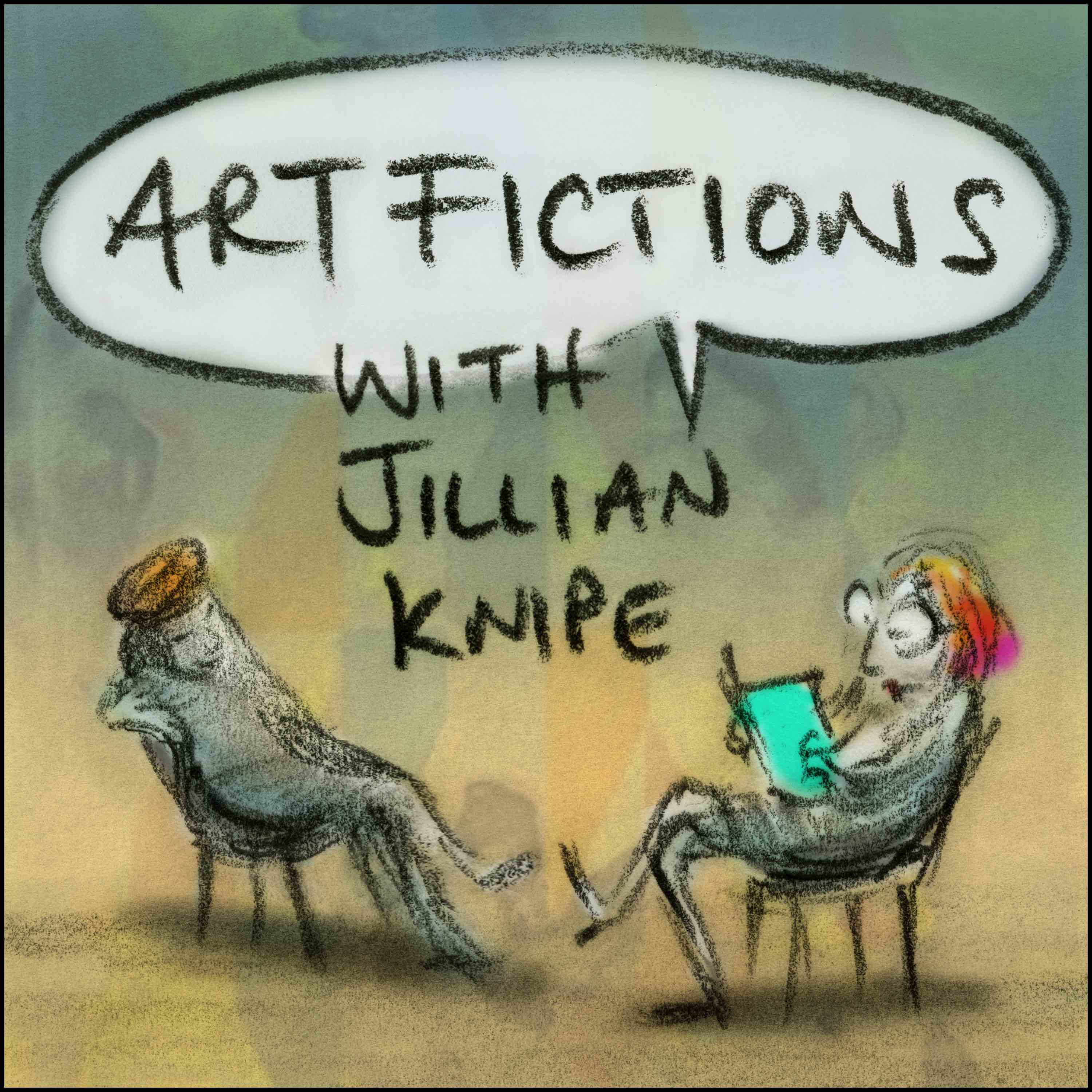 Guest artist NIKA NEELOVA 
joins me to discuss her flowing cultural story, via poet Rainer Maria Rilke's only novel 'The Notebooks of Malte Laurids Brigge', first published in 1910. We follow Brigge into the depths of the down and out cityscape as he contemplates his fellow street people, acknowledging his urgency to write while being ill-equipped to do so. 
Nika Neelova and I go on to discuss the constant country hopping of her childhood. Back then, architectural details became more reliable than the passing parade of different friends, schools, neighbourhoods and languages. So she now mines these ideas for her studio practice where architectural details are re-purposed and renewed, creating unexpected sculptural forms, drifting back, forth and around in meaning and time.
We also discuss overlapping past and future, finding modes to retrieve, drifting in and out of focus, slipping through time, panic spasms, hypersensitivity, and reality, experience and stories overlapping to become an indiscriminate montage. 
EXHIBITIONS
2022 '(Everything) is Not What it Seems' NITJA Museum, Oslo
25 Nov 2021 - 7 Jan 2022 'b bl b' Garage off-site project, Moscow
10 Nov 2021 - 30 Jan 2022 'Not Painting' Copperfield, London
22 Oct 2021 - Dec 2022 'Silt' Brighton CCA
11 Sep 2021 - 20 Nov 2021  'One of Many Fragments : Edward Allington and Nika Neelova' New Art Centre, Roche Court, Salisbury
NIKA NEELOVA
nikaneelova.com
instagram nikaneelova
ARTISTS
Ana Mendieta
Andrei Tarkovsky (film director)
Barbara Hepworth
Emma Cousin
Eva Hesse
Eva Rothschild
Fra Angelico 
Holly Hendry
Jane Hayes Greenwood
Louise Bourgeois
Phyllida Barlow
Rachel Whiteread
Piero della Francesco
BOOKS & WRITERS
Anna Lowenhaupt Tsing 'The Mushroom at the End of the World'
Annie Ernaux 'The Years'
Donna Haraway 'Staying with the Trouble' 
Edmund de Waal 'The Hare with the Amber Eyes'
Henrik Ibsen (playwright)
Maggie Nelson 'The Argonauts'
Manuel DeLanda 'A Thousand Years of Non-Linear History'
Margaret Atwood 'The Testaments'
Martin Heidegger 'The Basic Problems of Phenomenology'
Max Frisch 'Man in the Holocene'
Jean Paul Sartre 'Nausea'
Ocean Vuong 'On Earth We're Briefly Beautiful'
Rainer Maria Rilke 'The Notebooks of Malte Laurids Brigge' 
Susan Sontag 'The Volcano Lover' 
Tibor Fischer 'The Collector Collector'
Tom McCarthy 'Remainder'
Tom McCarthy 'Satin Island'
Virginia Woolf 'The Waves'