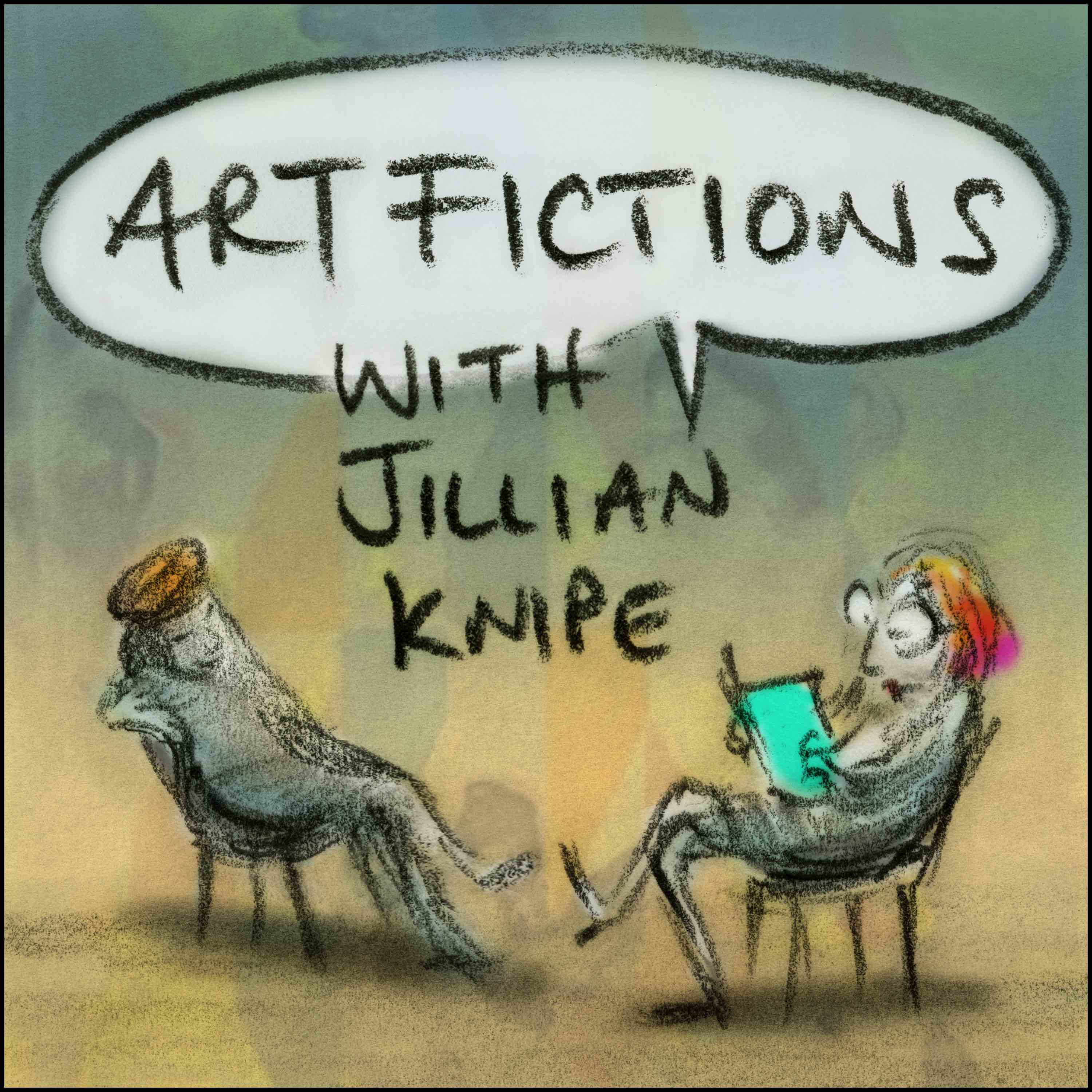 Guest artist FIONA GRADY
joins me to chat about her work via Jun'ichirō Tanazaki's 1933 essay 'In Praise of Shadows'. The text describes eastern aesthetics being driven by the west, resulting in the loss of Japanese tradition and the loss of the shadow. 
Fiona Grady and I discuss her own praise of shadows, working with semi translucent colours on glass, wall murals and watercolours which celebrate subtlety, reflection and the elusiveness of the object of which, I'm quite certain, Tanazaki would approve. 
FIONA GRADY
fionagrady.co.uk
instagram fiona_grady
'Close to Home: The Everyday Sublime' JGM Gallery til 25 Sep 2021
'Kaleidoscope Prisms' Canary Wharf til end October 2021
'The Factory Project' October 2021
upcoming at The Foundry Gallery 2022
ARTISTS & CURATORS
Alfred Hitchcock
Anna Lytridou
Anne Veronica Janssens
Beatriz Milhazes
Ben McDonnell
Bridget Riley
Charley Peters
Daniel Buren
David Batchelor
Eric Thorpe
Félix González-Torres
Fumio Asakura
Gordon Matta-Clark
Hannah Luxton
James Turrell
Jane Hayes Greenwood
Julie F Hill
Linda Hemmersbach 
Nick Stavri
Poppy Whatmore
Sol leWitt
Tim Ralston
Vivienne Maier
Yukako Shibata
BOOKS
Haruki Murakami 'Hard-Boiled Wonderland and the End of the World' 1985
Leonard Koren 'Wabi-Sabi for Artists, Designers, Poets & Philosophers' 1984
Maggie Nelson 'The Argonauts' 2015
GALLERIES & ART ORGANISATIONS
Artist's Support Pledge
Asakura Museum of Sculpture
Bauhaus
Derix Glasstudios, Germany
JGM Gallery, London
Kevin Gauld Architecture
Leeds Arts University
Nightingale Arts
'Passengers' Residency, The Brunswick Centre
Projekt
Recreational Grounds
Sid Motion Gallery
The Art Station, Suffolk
The Foundry Gallery
White Conduit Projects, London