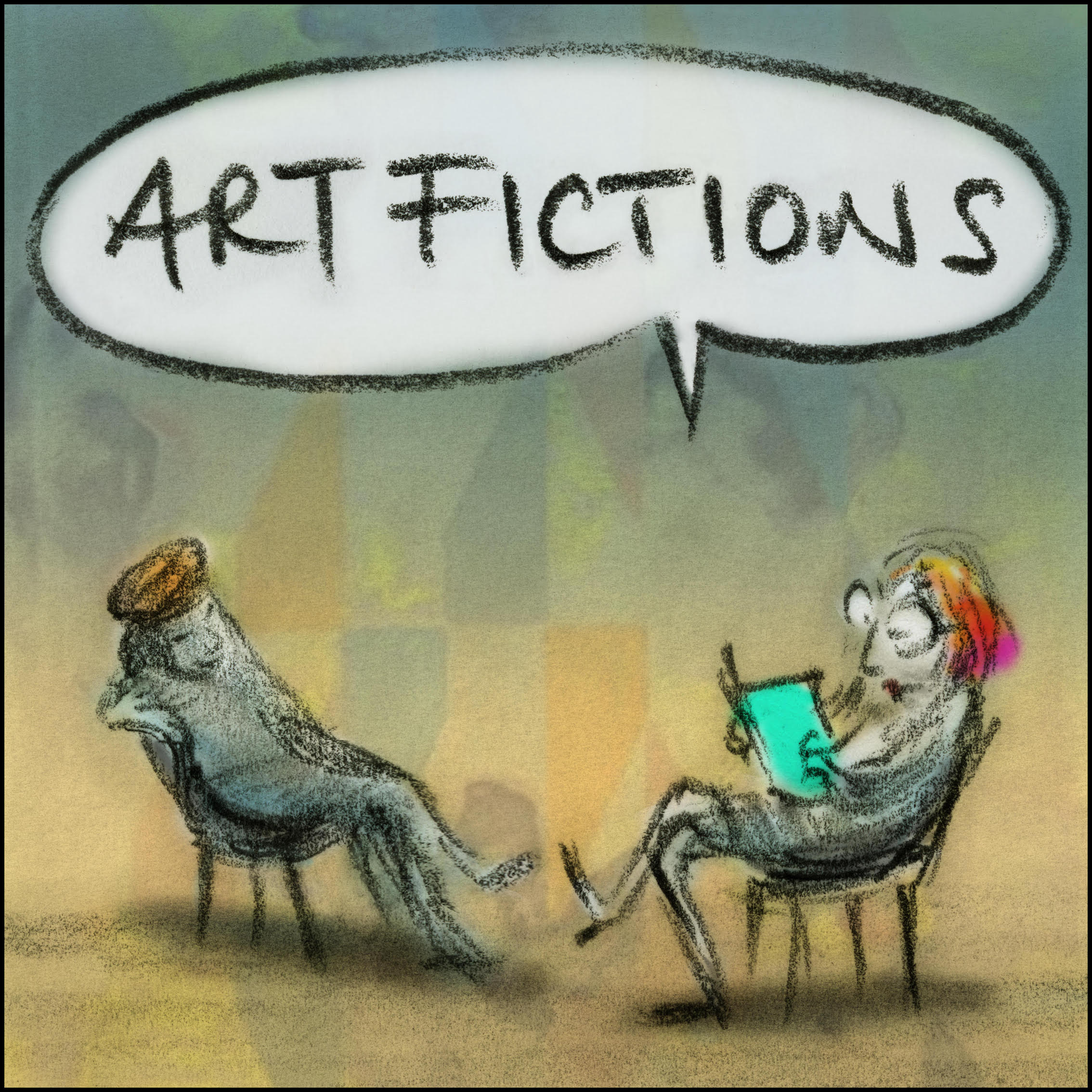 ART FICTIONS is fortnightly programme, created by artist Jillian Knipe. Each guest artist selects a piece of fiction, which we both explore, then use as a lens through which to view their artwork. We delve into the book's themes, context and characters, which opens up and steers a rich conversation about the artist's practice. The podcast bounces back and forth between art and text, all the while focussing on the ideas which govern both. It is a way of talking alongside art, rather than directly at it, getting close and personal with the origins of artistic ideas. Follow @artfictionspodcast Instagram for images of works and links, and see the podcast notes for all the references mentioned. Support via patreon.com/ARTFICTIONSPODCAST.
Episodes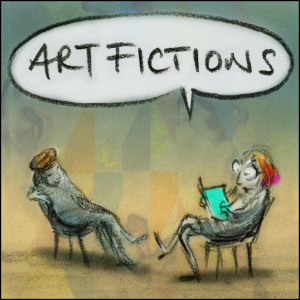 Wednesday Feb 08, 2023
Wednesday Feb 08, 2023
Guest artist KATIE PRATT
joins JILLIAN KNIPE to discuss her work via 'Once in Europa' 1987 by John Berger. As part of the 'Into Our Labours' trilogy, the novel is set in an alpine village and describes grounded charm and limiting isolation against the encroaching industrialisation of urban life.  
We talk about the disorganised surface, organic and geometric, the French Alps, industrial revolution, the mass of strike actions across UK industries right now (and for good reason), a certain lack of idealism, sharing of the planet's resources, how communities might organise themselves, and the myriad of invisible, and often complex systems, that structure our lives and Katie's paintings.
PLEASE SUPPORT this podcast via https://www.patreon.com/ARTFICTIONSPODCAST
KATIE PRATT
katiepratt.net
instagram katiepratt_artist
'Reverse Parking' curated by Katie Pratt and Peter Lamb, 23 Feb - 12 Mar 2023 Thames-side Studios Main Gallery with Gordon Cheung, Will Cruickshank, Cristallina Fischetti, Oona Grimes, Paul Hosking, Peter Lamb, Katie Pratt
BOOKS
'A Painter of Our Time' 1958 John Berger
'Ways of Seeing' 1972 John Berger
'Why Look at Animals' 2009 John Berger
ARTISTS
Andrew Bick
Franz Haus
Jonathan Parsons
Johannes Vermeer
John Bunker 
Jackson Pollock
Lee Krasner
L S Lowry
Matt Dennis
Nan Goldin
Peter Lamb
Rosalind Davis
Vera Mulnár
Wassily Kandinsky
Willem de Kooning
OTHER
'All the Beauty and the Bloodshed' 2022
Guggenheim, New York
'Jean de Florette' 1999
Karl Marx
Tate Galleries, London
Thames-side Gallery and Studios
Turps Painting Course
Victoria & Albert Museum, London
'Ways of Seeing' 1972 BBC