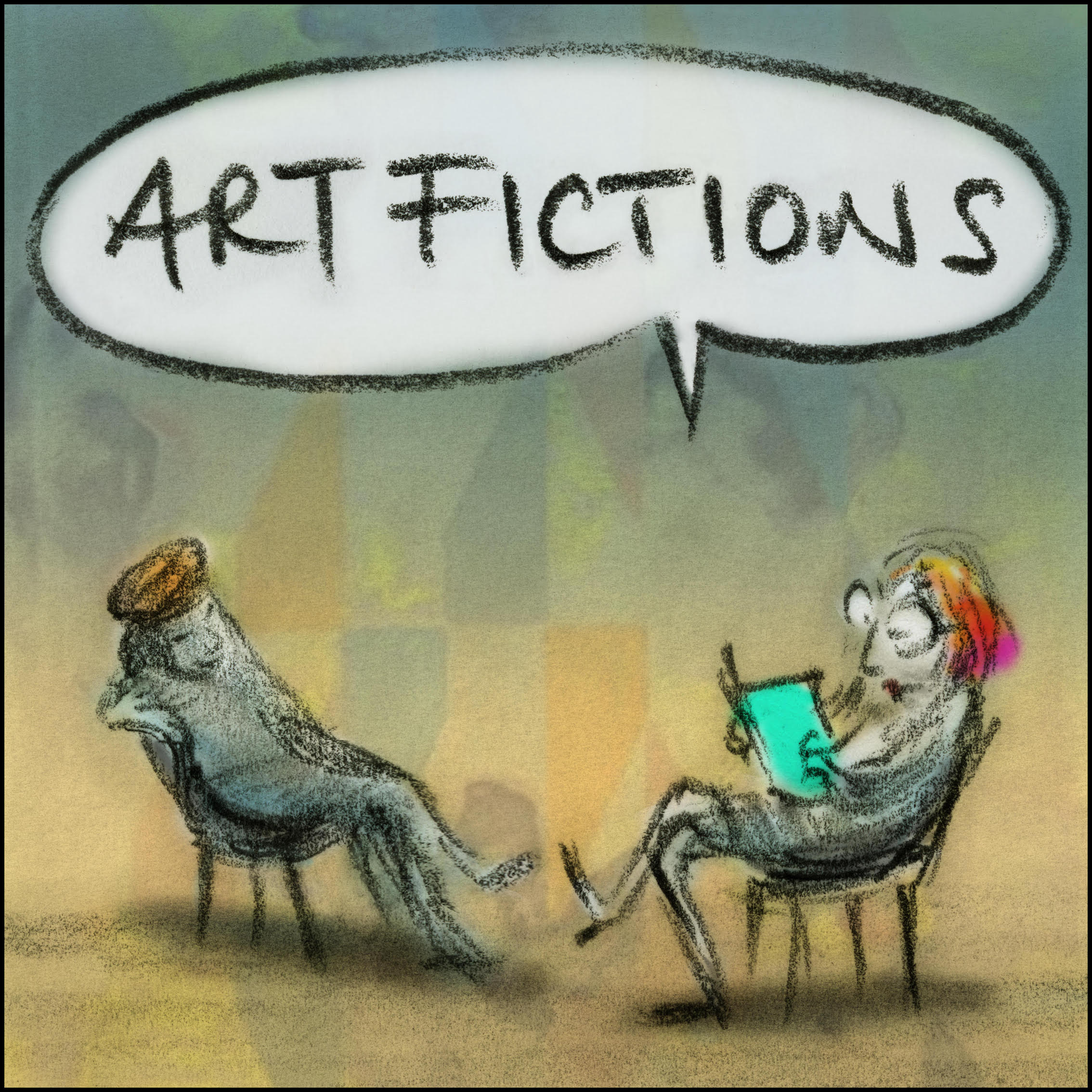 ART FICTIONS is fortnightly programme, created by artist Jillian Knipe. Each guest artist selects a piece of fiction, which we both explore, then use as a lens through which to view their artwork. We delve into the book's themes, context and characters, which opens up and steers a rich conversation about the artist's practice. The podcast bounces back and forth between art and text, all the while focussing on the ideas which govern both. It is a way of talking alongside art, rather than directly at it, getting close and personal with the origins of artistic ideas. Follow @artfictionspodcast Instagram for images of works and links, and see the podcast notes for all the references mentioned. Support via patreon.com/ARTFICTIONSPODCAST.
Episodes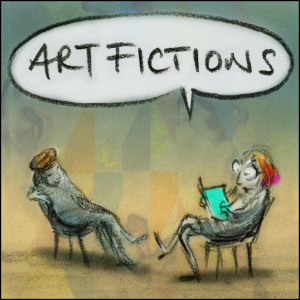 Thursday Sep 30, 2021
Thursday Sep 30, 2021
Guest artist HOLLY HENDRY
joins ELIZABETH FULLERTON to chat about her work via Tom McCarthy's 2005 novel 'Remainder' in which the nameless narrator must re-learn body movements after a debilitating accident. He is awarded a ridiculous sum in compensation which he uses to re-enact past happenings in microscopic detail, increasingly absurd and violent in nature.
Holly is a lot more pleasant. However, she is also compelled to open up the surface of objects to discover what's inside. How things work. And when that cannot be done physically, it is explored as an idea. 
Elizabeth and Holly discuss her major recent, current and upcoming exhibitions:
Jan 2022 solo exhibition at Stephen Friedman Gallery, London
29 May - 12 Nov 2021 'Invertebrate' De La Warr Pavilion, Bexhill
May 2021 - Mar 2023 group exhibition 'Breaking The Mould, Sculpture by Women since 1945 An Arts Council Collection Touring Exhibition, for venues refer to artscouncilcollection.org.uk/exhibition/breaking-mould-sculpture-women-1945
Oct - Mar 2022 group exhibition 'Beano: The Art of Breaking the Rules' Somerset House, London
19 May - 30 Aug 2021 'Indifferent Deep' De La Warr Pavilion, Bexhill
Sep 2019 - Apr 2020 'The Dump Is Full of Images' Yorkshire Sculpture Park, Wakefield
HOLLY HENDRY
hollyhendry.com
instagram h.ollyh.endry
stephenfriedmangallery.com
ARTISTS & DESIGNERS
Andy Holden
Astrida Neimanis
Helen Turner, E-Werk Luckenwalde, Berlin
Isamu Noguchi
Le Corbusier
Louise Bourgeois 
Rebecca Horn
BOOKS & AUTHORS
Albert Camus 'The Stranger'
Beatriz Colomina 'X Rays in Architecture'
Eric Carle 'The Very Hungry Catepillar'
J G Ballard 'The Drowned World'
Maggie Nelson
Miles Orvell 'The Real Thing'
Rebecca Tamas 'Strangers : Essays on the Human and Nonhuman'
Tom McCarthy 'C'
GALLERIES & ASSOCIATES
De La Warr Pavilion
Liverpool Bienniel
Professor Parick Goswami, University of Huddersfield
Royal College of Art
Selfridges
Somerset House
Stephen Friedman Gallery
The Baltic
The International Necronautical Society
Whitehall Fabrications
Yorkshire Sculpture Park
FILMS & PERFORMERS
Buster Keaton
Pauline Oliveros
Robert De Niro
'Who Framed Roger Rabbit?'