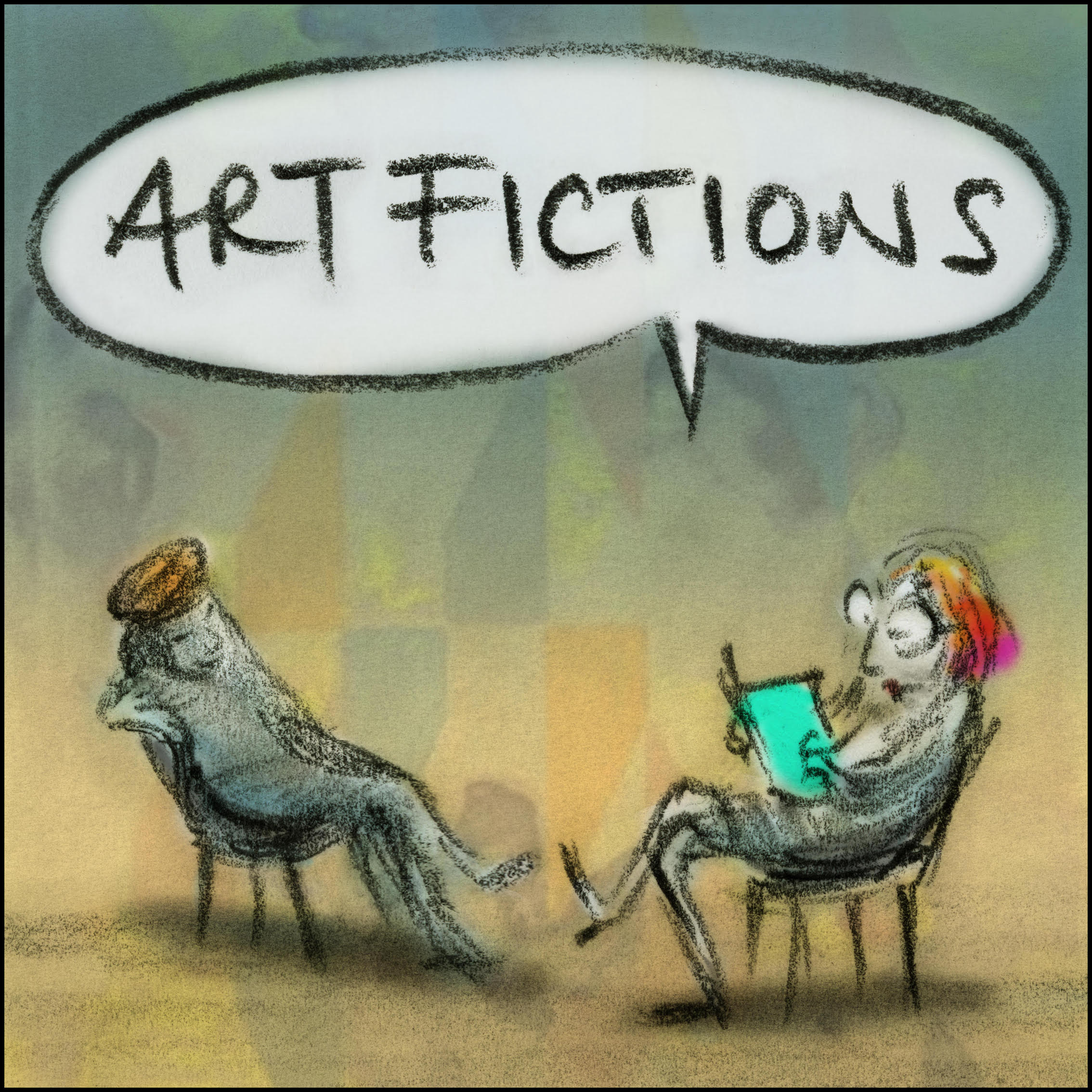 ART FICTIONS is fortnightly programme, created by artist Jillian Knipe. Each guest artist selects a piece of fiction, which we both explore, then use as a lens through which to view their artwork. We delve into the book's themes, context and characters, which opens up and steers a rich conversation about the artist's practice. The podcast bounces back and forth between art and text, all the while focussing on the ideas which govern both. It is a way of talking alongside art, rather than directly at it, getting close and personal with the origins of artistic ideas. Follow @artfictionspodcast Instagram for images of works and links, and see the podcast notes for all the references mentioned. Support via patreon.com/ARTFICTIONSPODCAST.
Episodes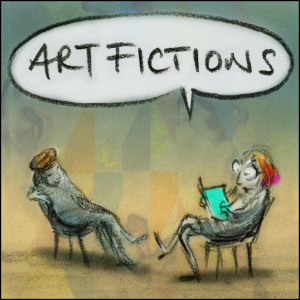 Wednesday Dec 09, 2020
Wednesday Dec 09, 2020
Hannah Brown selects the small but beautiful poem by WH Auden 'As I Walked Out One Evening'. Written in 1937, it is preoccupied with questions of the eternal, focussing on love versus time. It travels through younger days and the excitement of new loves to a more settled life, when kisses are replaced by health, when the focus of wondering is on how things may have been different and culminates in one's final moments.
HANNAH BROWN
hannahbrown.co.uk
Hannah Brown, confirmed British landscape painter, introduces us to her love of fiction, reading excerpts from her selected poem. In our discussion she relays the importance of fiction, giving up television, sudden changes brought about by lockdown, connections between a time of world wars and the global pandemic, the range of experiences for those of us untouched by illness, missing friends, the blow up of Black Lives Matter and the sense of powerlessness when it comes to the changes needed for the wellbeing of our planet. She describes her art practice, detailing the witnessing of changes in the landscape from the west country to East London, what makes a site compelling for a landscape painter, how the presence of human life is portrayed without figures, the sublime tinged with fear, staying true to one's own temperament and passion, being genuine and authentic, attempts to domesticate nature and how she cried when Victoria Park was closed to the public.
Together we wonder is love eternal or only time? Is it sudden endings which punctuate time, leading to its reassertion as a pivotal marker in our lives? Can we rely on nature itself to continue or is this also a thing of the past? When we look about, how much do we really see that is present and how much is imposed from our childhood past? Is the end of young love depressing or is it a relief to grow up and worry about a pension? Will worry take over our conscious life as it slips away? Is having less time a better condition for decisiveness? For taking risks in the studio? Is seeing less exhibitions better for looking more thoroughly?  
FEMALE BRITISH WRITERS around the time of THE AUDEN GROUP and The Great War!
Alice Meynell 1847-1922
Cicily Isabel Fairfield 1892-1983
Jessie Pope 1868-1941
Millicent Garrett Fawcett 1847-1929
Margaret Sackville 1881-1963
Margaret Postaget Cole 1893-1980
May Wedderburn Cannan 1893-1973
Rose MaCaulay 1881-1958
Vera Brittain 1893-1970
BOOKS
'A God in Ruins' 2015 by Kate Atkinson
'After the End' 2019 by Clare MacIntosh
'Girl, Woman, Other' 2019 by Bernardine Evaristo
'My Dark Vanessa' by Kate Elizabeth Russell 2020
'Nobody Told Me: poetry and Parenthood' 2016 by Hollie McNish
 'Patrick Melrose' 2016 by Edward St Aubyn
'Take Nothing with You' 2018 and 'Notes From an Exhibition' 2007 by Patrick Gale
'Queenie' 2019 by Candice Carty-Williams
Robert Goddard
ARTISTS & GALLERIES & DESIGNERS
'Ambit' magazine
Ansel Adams
Ellen Altfest
'Forest, Rocks, Torrents: Norwegian and Swiss Landscapes from the Lunde Collection', 2011, The National Gallery
George Shaw
Graeme Sutherland
Guy Oliver
Jerwood FVU Awards
John Constable
John Everett Millais, Ophelia' 1852
John William Waterhouse, 'The Lady of Shalott' 1888
Liberty
Paul Nash
Reman Sadani, 'Walkout 1' 2020
Samuel Palmer
The John Moores Painting Prize, Walker Art Gallery Liverpool, 12 Feb – 27 June 2021
Union Gallery
White Cube, 'In the Studio'
William Morris