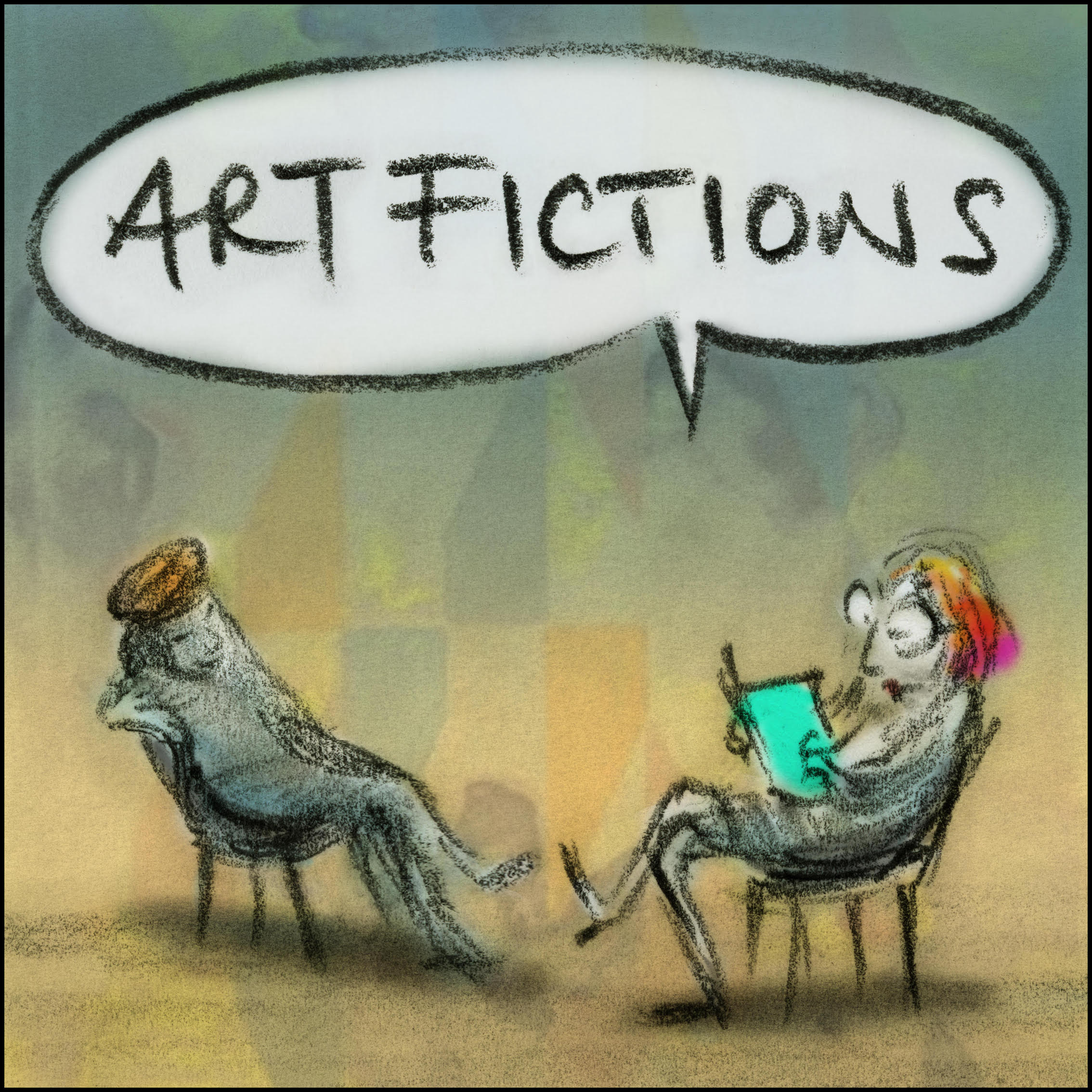 ART FICTIONS is fortnightly programme, created by artist Jillian Knipe. Each guest artist selects a piece of fiction, which we both explore, then use as a lens through which to view their artwork. We delve into the book's themes, context and characters, which opens up and steers a rich conversation about the artist's practice. The podcast bounces back and forth between art and text, all the while focussing on the ideas which govern both. It is a way of talking alongside art, rather than directly at it, getting close and personal with the origins of artistic ideas. Follow @artfictionspodcast Instagram for images of works and links, and see the podcast notes for all the references mentioned. Support via patreon.com/ARTFICTIONSPODCAST.
Episodes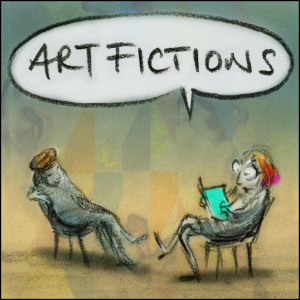 Friday Apr 29, 2022
Friday Apr 29, 2022
Guest artist ANNA PERACH 
joins ELIZABETH FULLERTON to discuss her work via 'The Victorian Chaise Longue' 1953 by Marghanita Laski. The novel describes the experience of a charming yet childish lawyer's wife who wakes up in the body of her alter-ego eighty years previously. It's a chilling tale of entrapment, which closely links to Anna's sculptural work as she reacts to female stereotypes, trapped in their societal roles, trapped in her tufted wool costumes. 
ANNA PERACH
annaperach.com
instagram anna_perach
EXHIBITIONS
2022 Summer group show at Hales Gallery 
2022 'Eye of the Collector' Cook Latham Gallery 
24 Mar - 30 Apr 2022 'Spidora' Edel Assanti 
2020 'Tomorrow London' White Cube
2020 'Seven Wives' graduation exhibition at Goldsmiths 
ARTISTS
Alice Neel 
Anousha Payne
Dorothea Tanning
Leonora Carrington
BOOKS
Clarissa Pinkola Estes 'Women who Run with the Wolves'
Barbara Creed 'The Monstrous Feminine'
Griselda Pollock 'After affects After Images' 
Frederico Campanja 'Technic and Magic'
GALLERIES & ORGANISATIONS
ADA Gallery, Rome
Arco, Madrid
ADA, Milan
Cook Latham Gallery
Goldsmiths College
Ingram Art Prize
Mother Art Prize
Ryder Gallery