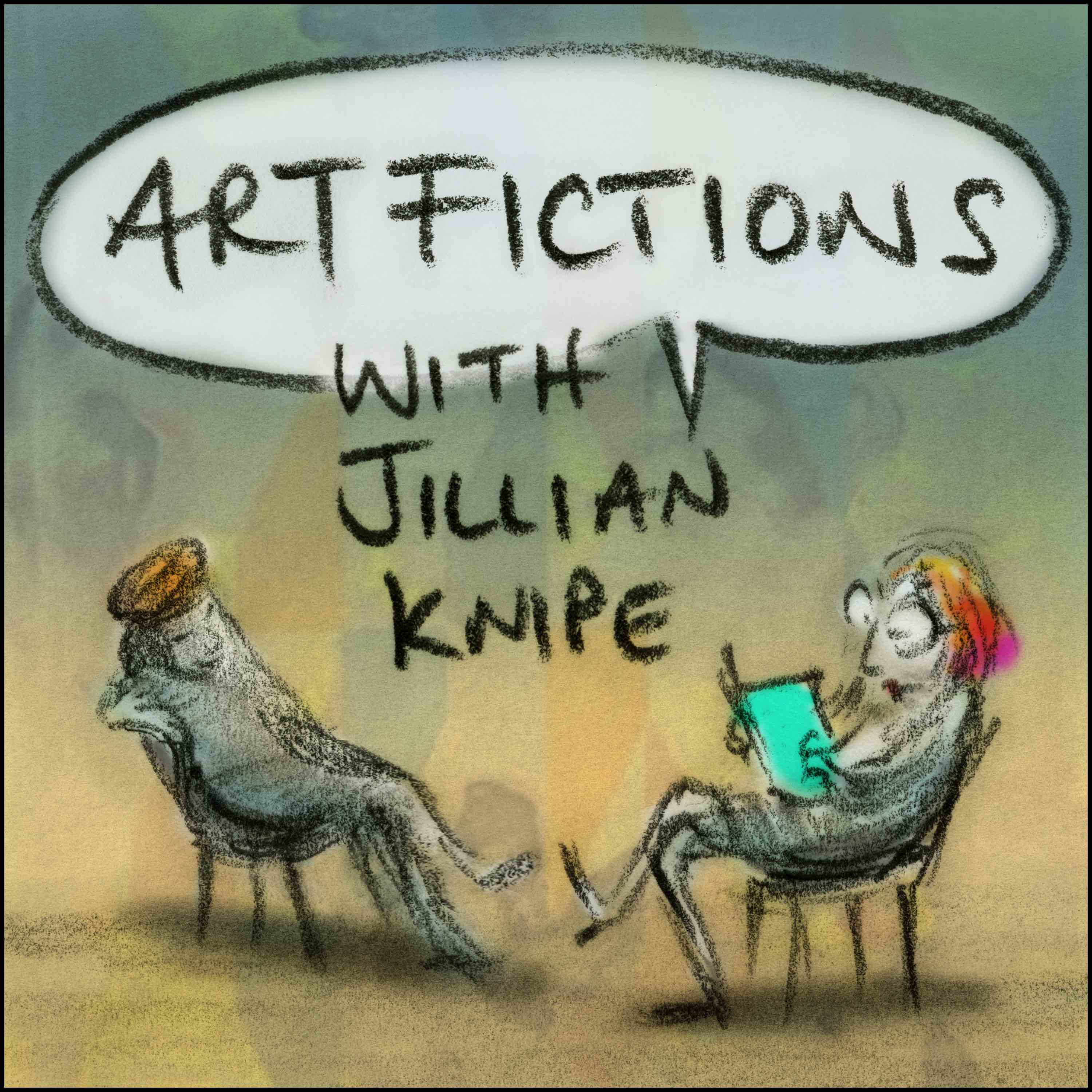 Guest artist LUKE BURTON
joins me to chat about his work via Ben Lerner's 2019 novel 'The Topeka School'. The story revolves around Adam Gordon and his parents, and the ambivalence of language as both a pathway to reparation and a driving force towards violence. 
Luke Burton and I go on to discuss his own ambivalence, working with and against male and masculine archetypes in Western art. We acknowledge the ability of psychotherapy to excavate knowledge you didn't previous have about yourself, the selective access to language, the aggression within public rhetoric and language as spells. 
LUKE BURTON
lukeburton.tumblr.com
bosseandbaum.com/artists/luke-burton
instagram luke_p_burton
'Impossible Weather' solo exhibition 2020 Bosse and Baum
'The Artist Oracle' Sep 2021 White Crypt
ARTISTS & ARTWORK
Coptic Textiles
Donald Judd
Hans Holbein the Younger
Lee Krasner
Neil Cummings
'Rebel Without A Cause' 1955 film
BOOKS & WRITERS
Adam Phillips 'Attention Seeking' 2019
Ben Lerner 'Leaving the Atocha Station' 2011
Ben Lerner '10:04' 2014
Ben Lerner 'Contest of Words' Harper's Magazine 2016
Harriet Lerner, clinical psychologist and author
Isabel Hardman 'Why We Get the Wrong Politicians' 2018
Lidija Haas 'The Guardian' 4 Nov 2019
Owen Jones 'The Grammar of Ornament' 1856
Rachel Kusk 'Outline' 2014 'Transit' 2016 'Kudos' 2018
GALLERIES & ORGANISATIONS
Barbican Gallery, London
Girton College, University of Cambridge 
Victoria and Albert Museum V&A