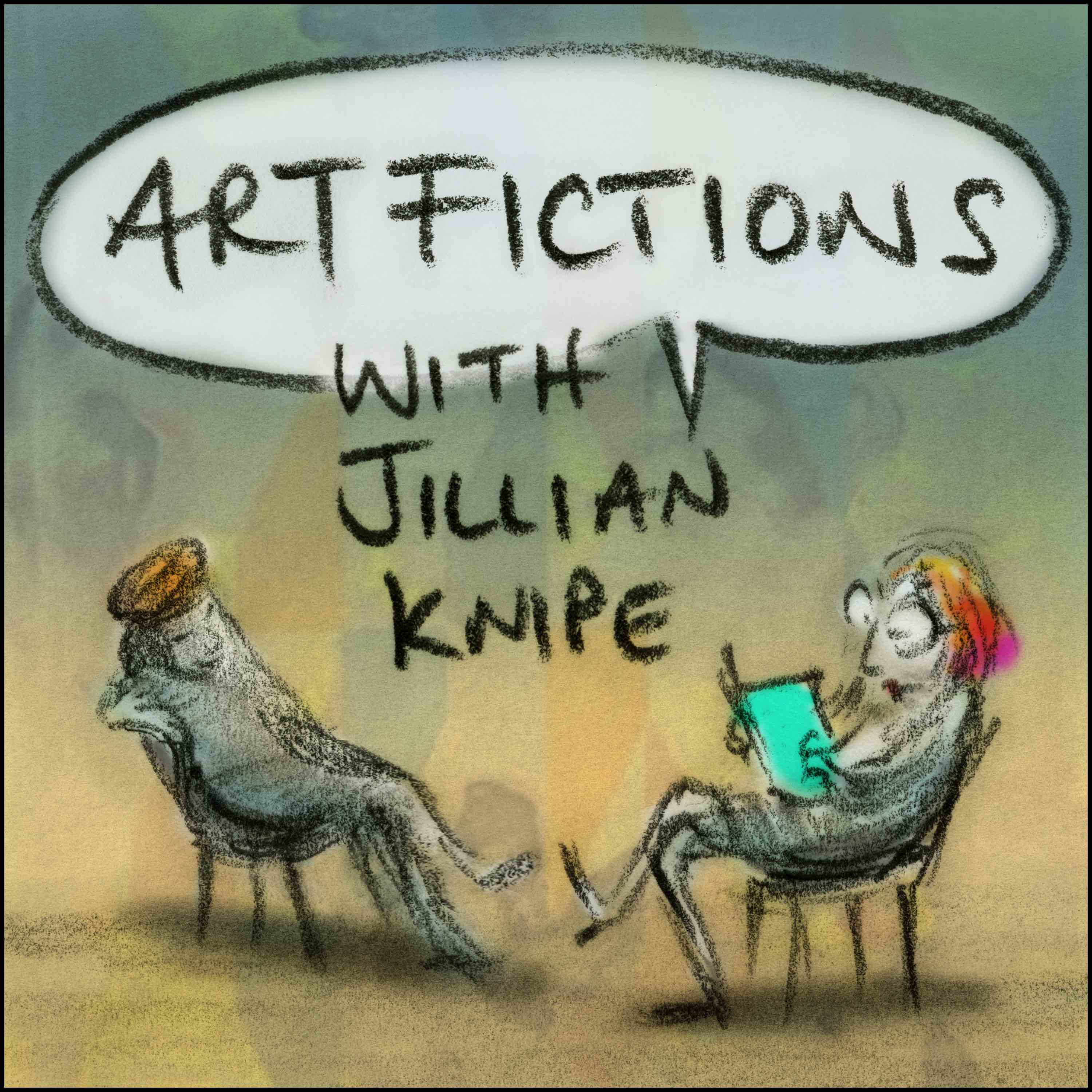 Guest artist HANNAH HUGHES 
joins ELIZABETH FULLERTON to chat about her work via Virginia Woolf's 1931 novel 'The Waves'. Not so much a story as a stream (or perhaps, more accurately, a wave) of consciousness, the book is classified as an experimental fiction. It describes the thoughts of six characters through soliloquies, whose lives all pivot around the muted Percival. 
Hannah and Elizabeth then open up the artist's practice as collages, cuts and slide-throughs of shadowy forms and real edges. They track how shapes are formed from in-between spaces around objects and the body, how multiple processes distance the form from its source, the invention of visual language and the importance of fragmentations which create a sense of the whole.
ARTISTS 
Al Loving
Ana Mendieta
Eva Hesse
Trisha Brown
Yvonne Rainer
BOOKS
Amy Sillman 'The Shape of Shape' 2019 zine and MoMA exhibition
Hilma Af Klimt 'Notes and Methods' 2018
Jess Chandler, Aimee Selby, Hana Noorali & Lynton Talbot, published by Prototype (editors) 'Intertitles: An anthology at the intersection of writing and visual art
' 2021
Marina Abramovic 'Walk Through Walls' 2017
Roxana Robinson 'Georgia O'Keeffe: A Life' 1999
Yvonne Rainer 'Feelings Are Facts' 2016
PODCASTS
'Talk Art' Russell Tovey and Robert Diamant
'Chats with Artists in Lockdown' Emma Cousins
'Sound and Vision' Brian Alfred
'Great Women Artists' Katy Hessel
GALLERIES
Sid Motion Gallery