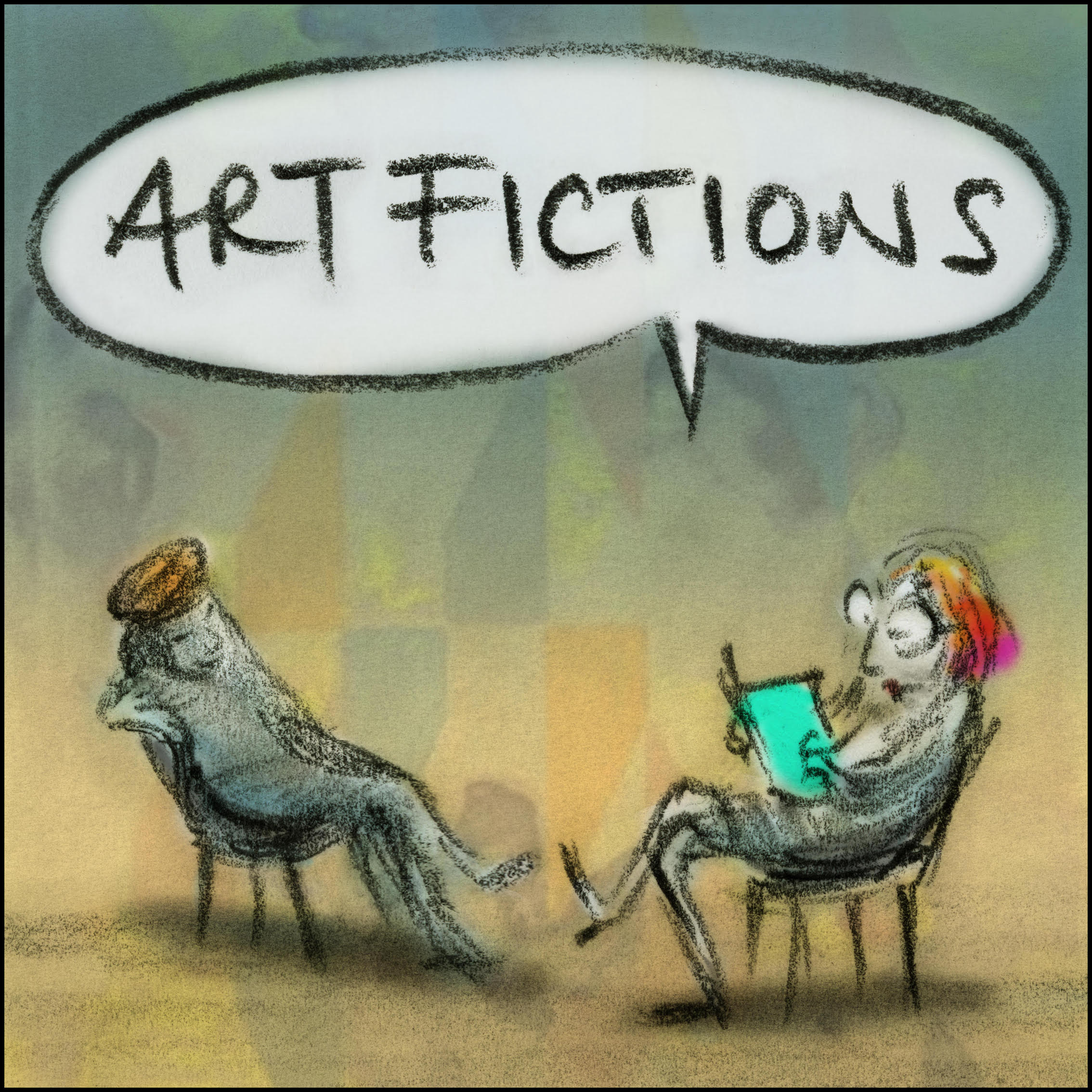 ART FICTIONS is fortnightly programme, created by artist Jillian Knipe. Each guest artist selects a piece of fiction, which we both explore, then use as a lens through which to view their artwork. We delve into the book's themes, context and characters, which opens up and steers a rich conversation about the artist's practice. The podcast bounces back and forth between art and text, all the while focussing on the ideas which govern both. It is a way of talking alongside art, rather than directly at it, getting close and personal with the origins of artistic ideas. Follow @artfictionspodcast Instagram for images of works and links, and see the podcast notes for all the references mentioned. Support via patreon.com/ARTFICTIONSPODCAST.
Episodes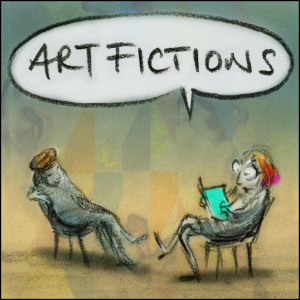 Wednesday Mar 10, 2021
Wednesday Mar 10, 2021
Guest artist LIZ ELTON
joins me to chat about her work via Max Porter's 2019 novel 'Lanny'. The story revolves around a young boy named Lanny and his disappearance in the setting of an English village bordered by a forest. Little lad Lanny is as captivating as his author's ability to envelope us deep within the seams of the village's social and ecological networks, where Dead Papa Toothwort oversees all, over all time. 
Bouncing off nature and infinite ephemerality, Liz and I go on to discuss her work selected for the John Moores Painting Prize as well as her upcoming residency with the Mark Rothko Memorial Trust. We talk of the constant state of becoming, nourishment, self care, delicate touch, bruising, translucency, landscape, lightness, mortality, composting, ritual, recycling, equality, silk thread, internal shadows, wastage, potential, breakdown, food labour and that fragile layer of soil on which all life depends connecting with our own skin.
(This episode is co-produced by Jillian Knipe and Elizabeth Fullerton with music by Griffin Knipe and image by Joanna Quinn of Beryl Productions)
LIZ ELTON 
lizelton.com
instagram liz_elton
'John Moores Painting Prize' exhibition at Walker Art Gallery
'Flowers of Romance' group exhibition at White Conduit Projects
ARTISTS
Alice McCabe
Allyson Keehan, curator
Angela de la Cruz
Dillwyn Smith
Din Q Lê 'The Colony' 2016
Eliza Bennett
Elizabeth Murton
Eric Ravilious
Francisco Goya
Jem Finer 'Longplayer' at Trinity Buoy Wharf, longplayer.org
Johannes Vermeer 'Girl with a Pearl Earring' 1665
Julie F Hill
Katharina Grosse
Mark Rothko
Michael Landy 'Breakdown' 2001
Michelangelo 'Pieta' ('The Pity') 1498-1499
Paul Bramley, curator
Sam Gilliam
Sarah Pager
William Dyce 'Pegwell Bay, Kent - a Recollection of October 5th 1858' 1858
Yves Klein
AUTHORS & BOOKS
Anna Souter 'Vegetate Project'
Anna Tsing 'The Mushroom at the end of the World' 2015
Charlotte Higgins on Michael Landy, 'The Guardian' 27 Jan 2021
Clive King 'Stig of the Dump' 1963
Donna Haraway
Frances Hodgson Burnett 'The Secret Garden' 1911
Jane Bennett 'Vibrant Matter : A Political Ecology of Things' 2009
Merlin Sheldrake 'Entangled Life : How Fungi Make Our Worlds, Change Our Minds & Shape Our Futures' 2020 
Norman Bryson 'Looking at the Overlooked' 1990
Robin Wall Kimmerer
Steven Connor 'The Book of Skin' 2004
Sue Stuart-Smith 'The Well Gardened Mind' 2020
T S Eliot 'Burnt Norton' 1935
Thomas Hardy
Thomas Piketty 'Capital in the Twenty-First Century' 2013
Tim Dee 'Landfill' 2018
Timothy Morton 'Being Ecological' 2018
Tracy Chevalier 'Girl with a Pearl Earring' 1999
GALLERIES
163 Gallery, London, juliebentley.co.uk
South London Gallery
Walker Art Gallery, Liverpool
White Conduit Projects, London
FILM & TELEVISION & RADIO
'Girl with a Pearl Earring' 2003, director Peter Webber
'Princess Mononoke' 2001, director Hayao Miyazaki
'The Archers' 1950-ongoing BBC Radio 4
PLACES
Belarus
Chew Valley Lake, Somerset UK
Harris, Outer Hebrides Scotland UK
Latvia
Lithuania
Maeshowe, Orkney Scotland UK
Pegwell Bay, UK
Ring of Brodgar, Orkney Scotland UK
St Kilda, archipelago off Scotland UK
OTHER
A P Fitzpatrick Fine Art Materials
Artangel 
Mark Rothko Memorial Fund
Maye E Bruce, inventor of 'Quick Return' compost system 1935
Slade School of Fine Art
Wimbledon School of Art