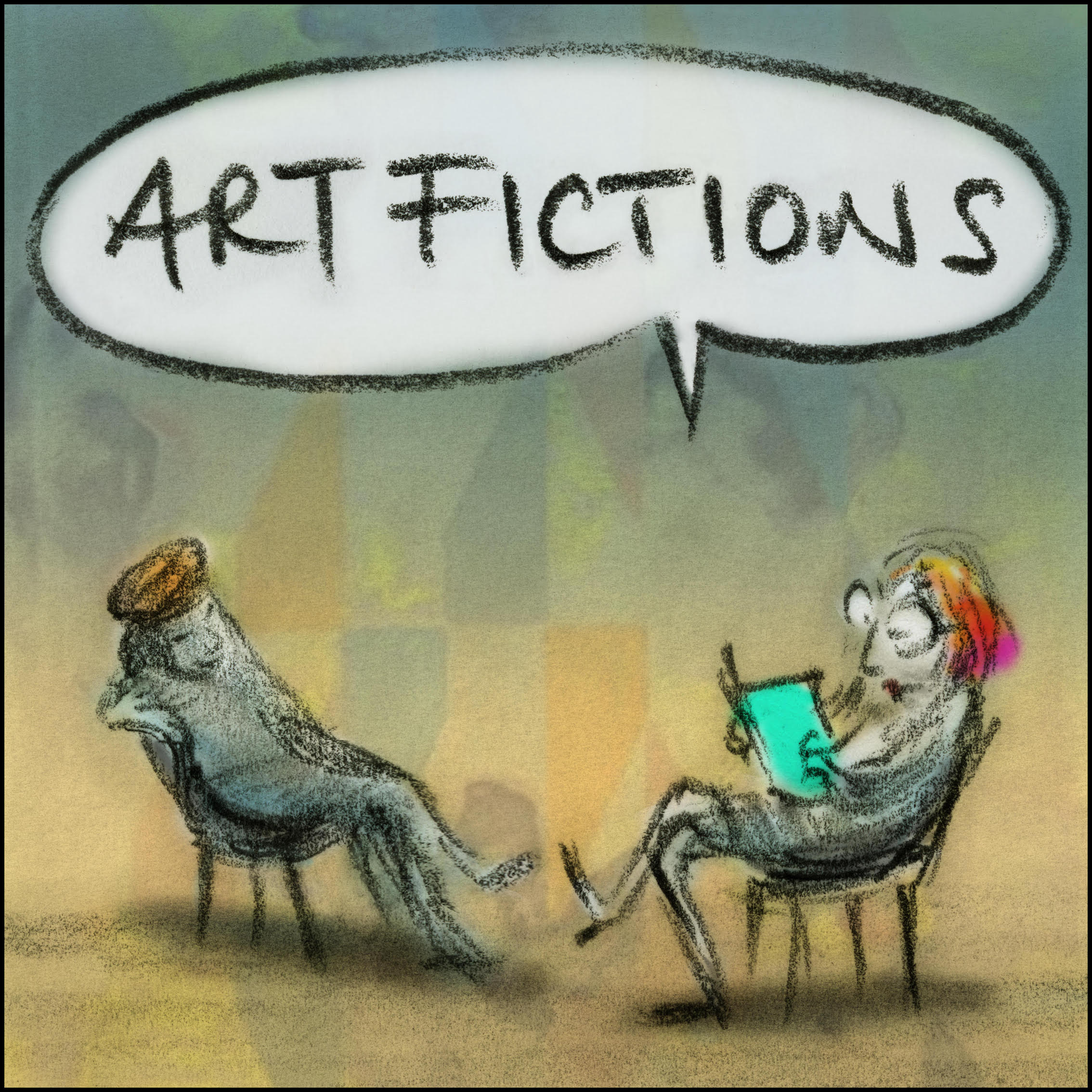 ART FICTIONS is fortnightly programme, created by artist Jillian Knipe. Each guest artist selects a piece of fiction, which we both explore, then use as a lens through which to view their artwork. We delve into the book's themes, context and characters, which opens up and steers a rich conversation about the artist's practice. The podcast bounces back and forth between art and text, all the while focussing on the ideas which govern both. It is a way of talking alongside art, rather than directly at it, getting close and personal with the origins of artistic ideas. Follow @artfictionspodcast Instagram for images of works and links, and see the podcast notes for all the references mentioned. Support via patreon.com/ARTFICTIONSPODCAST.
Episodes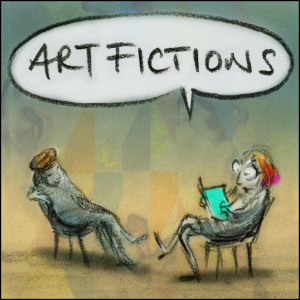 Monday May 24, 2021
Monday May 24, 2021
Guest artist DEAN KENNING
joins me to chat about his work via John Maxwell Coetzee's 2013 allegorical novel 'The Childhood of Jesus'. The story revolves around five year old David with his father-by-default Símon, on their quest to find a mother for the boy and a better life for the three of them. 
Winner of this year's prestigious Mark Tanner Sculpture Award, Dean Kenning, and I go on to discuss his clunky sculptures, social body-mind maps and his philosophical mish mash 'Metallurgy of the Subject'. We delve into the cracks between the flatness to explore ideas around satire, proliferation, bad infinity, socialist utopia, universal modes of seeing the world, common language, allegorical imagery, the importance of the father, avoidance of composition, a dislike for kinetic work, redundant technology, history as a bloody struggle and poo in sausages.
(This episode is produced by Jillian Knipe with music by Griffin Knipe and image by Joanna Quinn of Beryl Productions)
DEAN KENNING
deankenning.com
instagram Dean Kenning notfairbear
'The Origin of Life' 2019
'Psychobotanical' 2019 Matt's Gallery
'Renaissance Man' 2017
'Metallurgy of the Subject' ongoing
ARTISTS
Antony Gormley 'Angel of the North' 1998
David Bowie (musician)
Emma Cousin 'Chats in Lockdown' podcast
English Heretic (musicians)
Hieronymus Bosch
Kiki Smith 'Her Memory' Fundació Joan Miró
Leonardo da Vinci 'Vitruvian Man'
Paul McCarthy 'Painter' 1995
BOOKS & THEORISTS
Benjamin Markovits (writer)
C L R James 'The Black Jacobins' 1938
Colm Tóibín 'The Testament of Mary' 2012
Franz Schubert (composer)
Immanuel Kant (philosopher)
J M Coetzee 'Disgrace' 1999
J M Coetzee 'Waiting for the Barbarians' 1980
Johann Wolfgang von Goethe 'Erlkönig' 1782
Jacques Lacan (psychoanalyist)
Jean Fisher (professor, art critic, writer)
Jean-Luc Nancy 'The Inoperative Community' 1986
John Roberts (philosopher) 'Dean Kenning's Kinetics' 2019
Jorge Luis Borges 'Three Versions of Judas' 1944
Joyce Carol Oates 'My Life as a Rat' 2019
Karl Marx
Kazuo Ishiguro 'The Buried Giant' 2015
Plato 'Republic' 375BC
Russell Hoban 'Riddley Walker' 1980
Susan Buck-Morss (professor, philosopher, historian)
William Burrows (writer)
William Morris 'Useful Work versus Useless Toil' 1885
Walter Benjamin (philosopher)
William Playfair (engineer)
TELEVISION
'Day of the Triffids' from 1981 
'Dr Who' from 1963
Kenny Everett