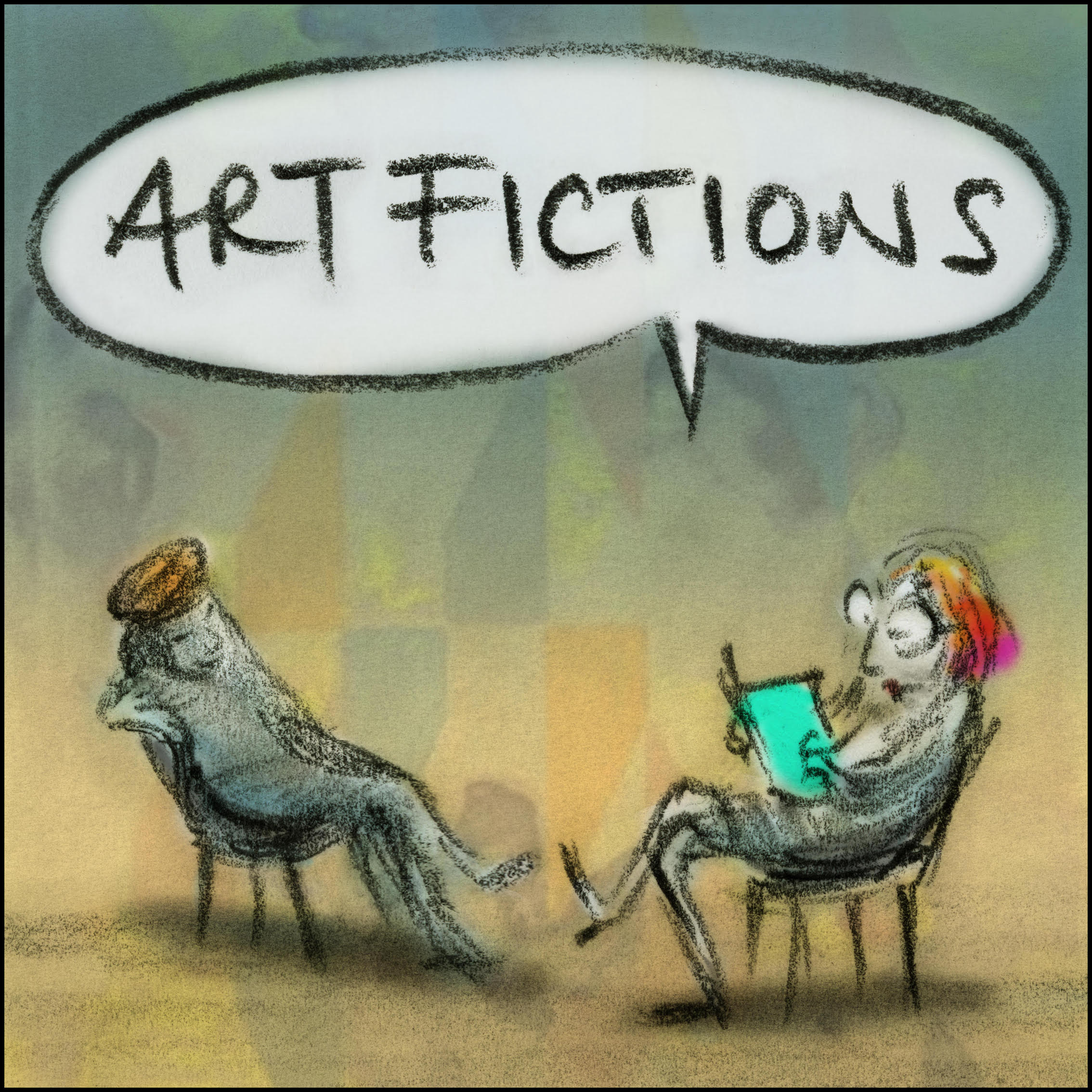 ART FICTIONS is fortnightly programme, created by artist Jillian Knipe. Each guest artist selects a piece of fiction, which we both explore, then use as a lens through which to view their artwork. We delve into the book's themes, context and characters, which opens up and steers a rich conversation about the artist's practice. The podcast bounces back and forth between art and text, all the while focussing on the ideas which govern both. It is a way of talking alongside art, rather than directly at it, getting close and personal with the origins of artistic ideas. Follow @artfictionspodcast Instagram for images of works and links, and see the podcast notes for all the references mentioned. Support via patreon.com/ARTFICTIONSPODCAST.
Episodes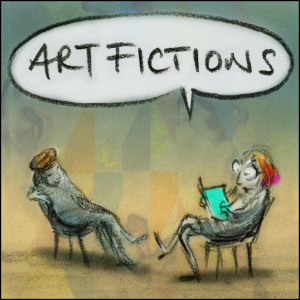 Tuesday Dec 21, 2021
Tuesday Dec 21, 2021
Guest artist INGRID BERTHON-MOINE
joins Elizabeth Fullerton for this special edition of ART FICTIONS | Culture Exchange which is part of the UK/Australia Season, a partnership between the British Council and the Australian Government's Department of Foreign Affairs and Trade. 
Ingrid and Elizabeth discuss the absurdity of male domination within cultural identity via film maker Virginie Despentes' novel 'Kong Kong Theory' published in French in 2006 and English 2010. A mix of memoir, autobiographical essay and manifesto, Despentes shapes outrage and resilience alike, as she introduces her own experience of being gang raped. The novel pitches capitalist patriarchy as the true villian; exploiting both men and women, forcing us into rigidly codified, disempowering roles and behaviours that serve the unending cycle of global capitalism.
The conversation sharpens with painful, frustrated outrage and bubbles with giggles around the flop, juice, willy and boobies of genitalia. Ingrid describes her strongly feminist art practice that includes men as she probes ideas around masculinity including her 'I Lack it, I Like it' is instagram project in response to the stupidity of Freud's concept of penis envy.
INGRID BERTHON-MOINE
ingridberthonmoine.com
instagram ingridberthonmoine
instragram lackitlikeit
EXHIBITIONS & PROJECTS
'Hand-Held' 2021 co-curated with Holly Stevenson
'Lack It , Like It' ongoing on instagram
'You Tear Us' 2018 solo exhibition at Kelder Projects
'Looking at a Lack of Perspective' 2017
BOOKS, AUTHORS & FURTHER READING
Byung-Chul Han 'The Disappearance of Rituals'
Camille Froidevaux-Metterie
Camille Paglia
Charlotte Perkins Gilman 'Herland'
Grace Jones
Hettie Judah
Eileen Miles
Etel Adnam 
Holly Stevenson
Judy Chicago
Maggie Nelson 'The Argonauts'
Ocean Vuong 'On Earth We are Briefly Gorgeous'
Paul B Preciado 'Testo Junkie'
Sitt Marie Rose
Ursula K Le Guin
Virginie Despentes 'King Kong Theory'
ARTISTS & EXHIBITIONS - mentioned and admired -
Barbara Walker
'Georgia O'Keefe' Centre Pompidou, Paris
'Life Between Islands' Tate Britain
'Magnus Plessen' White Cube
Marcia Michael
'Nicola Tyson' Sadie Coles
'On Hannah Arendt' Richard Saltoun Gallery
Wilma Woolf 'Domestic'
ARTS ORGANISATIONS
Goldsmiths
Mark Tanner Sculpture Award